Home Search Print Login Add Bookmark
John Howard Vibber -- publishes first book, 2009
Shadow on Cant-Dog Hill: A Tale of Love, Mystery, and Redemption in Vermont's Northeast Kingdom.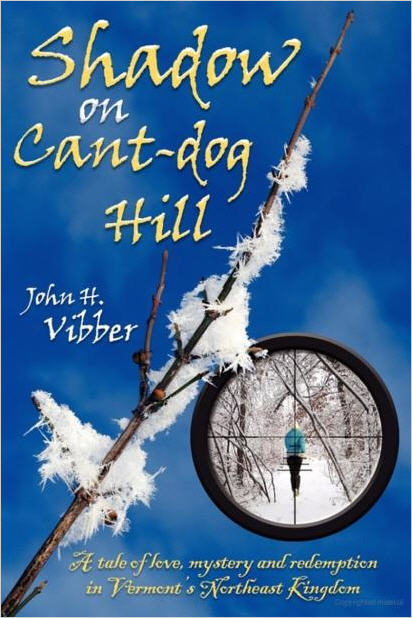 We have a popular new president and a tanking economy. The housing market is in crisis and we are vexed by turmoil in the Middle East. Citizens long for energy independence.
It's 1982.
Shadow on Cant-dog Hill is a tale for hard times: and intricate thriller from Vermont's most remote village where the wealth of friendship cleverly overcomes the poverty of despair.
Single parents Adele Clayton and Reilly Bostwick are in love. Nothing prevents them from forming a new family, except a murder and a kidnapping.
John Vibber, an eighth generation Yankee, retired from thirty six years of high school teaching and administration after successfully embezzling stories from three Vermont communities. Now he discloses a dark tale with echoes of his personal experience as a struggling single parent. John lives happily in Burlington, Vermont with Ann Brown, the love of his life, and Rigby, Golden Retriever puppy extraordinaire.
ISBN 978-160844-108-2
Overview and photo from www.google.com - December 8, 2009